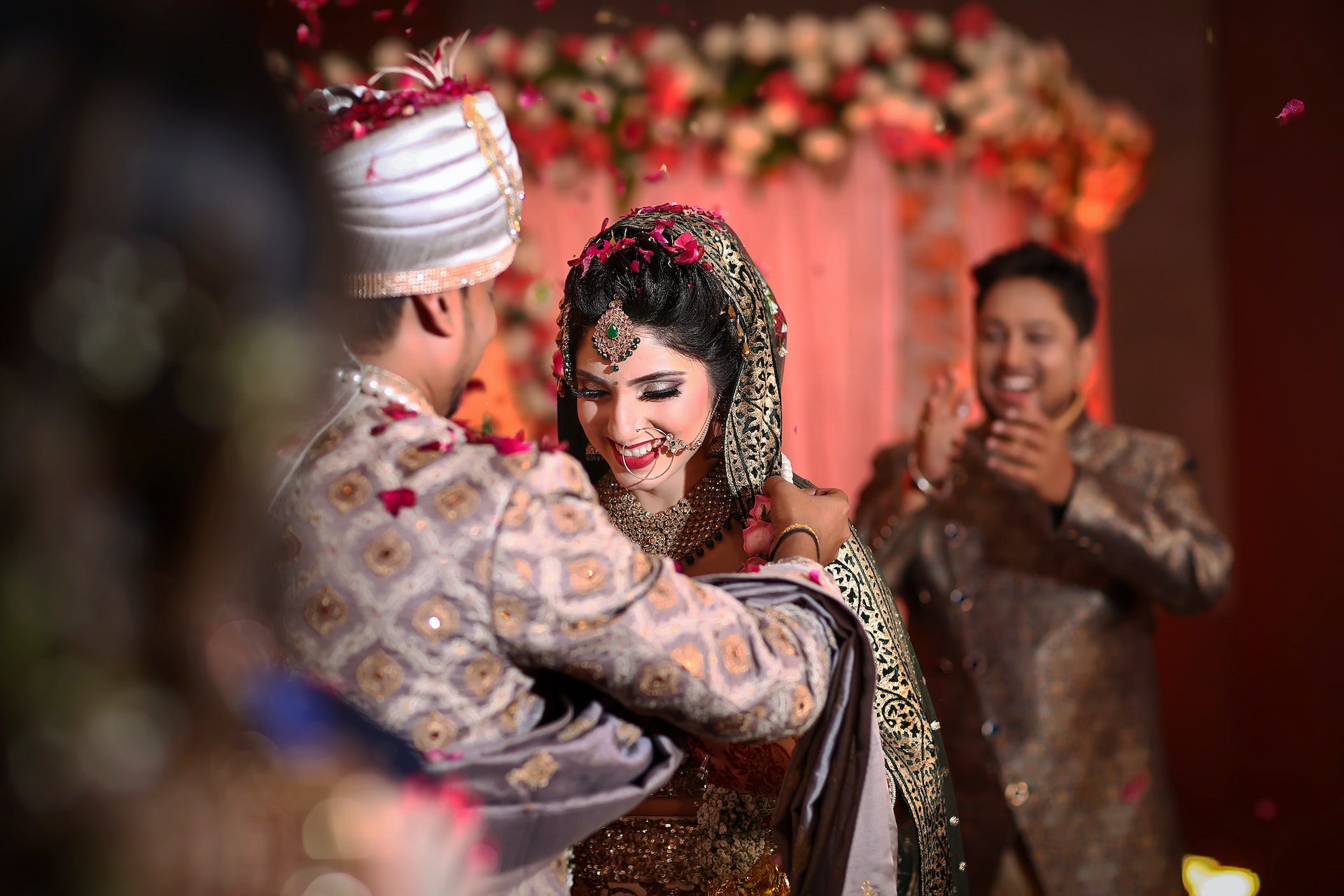 Discover Your Radiance: Unveiling the Finest Wedding Makeup Artists
At D Signature, we understand the significance of choosing the perfect bridal makeup artist for your special day. Your wedding makeup look is one of the most crucial elements in bringing your dream wedding vision to life. It's your day to shine, and it should reflect your unique beauty style. Allow us to be your guiding light as we present a curated selection of the best bridal makeup artists in the city, ensuring you and your party look and feel absolutely fabulous.
Your Day, Your Beauty:
Your wedding day is a once-in-a-lifetime event, and we believe that every bride deserves to look and feel her best. The right makeup artist has the power to enhance your natural beauty, elevate your confidence, and leave you with cherished memories of a picture-perfect day. At D Signature Live, we recognize the artistry involved in crafting your ideal wedding makeup look, and we are dedicated to matching you with the perfect makeup professional who can turn your vision into reality.
Choosing a Bridal Makeup Artist - A Transformative Experience:
The process of choosing a bridal makeup artist is an experience in itself. It's a journey of self-discovery, where you delve into your personal beauty preferences, explore different makeup styles, and envision how you want to look on your special day. With D Signature Live, this journey becomes an effortless and enjoyable experience. Our team of expert makeup professionals understands the importance of your wedding day, and they are committed to guiding you through this transformative process with ease and care.
Embracing Individuality - Your Unique Bridal Look:
At D Signature Live, we believe in celebrating individuality, and your wedding makeup look should be a reflection of your unique personality and style. We don't believe in a one-size-fits-all approach. Instead, our team takes the time to understand your preferences, the theme of your wedding, and your overall vision. Armed with this knowledge, we curate a bespoke makeup plan that accentuates your best features and complements your bridal attire. From subtle elegance to bold glamour, we have the perfect makeup artist to bring your dream look to life.
The Art of Bridal Makeup - Expertise and Passion:
Makeup artistry is an intricate craft, and our handpicked makeup artists are not only skilled professionals but are also genuinely passionate about their craft. Their love for makeup shines through in every brushstroke, as they create stunning looks that enhance your natural beauty. With a deep understanding of the latest trends and techniques, our makeup professionals have the expertise to create a flawless look that stays radiant throughout your wedding day. They ensure that your makeup not only looks stunning in person but also photographs beautifully, preserving your memories for a lifetime.
Beyond the Bride - Celebrating Love in All Forms:
At D Signature Live, we celebrate love in all its forms, and our wedding makeup services extend beyond the bride. Whether you're a bridesmaid, mother of the bride, or a cherished guest, our makeup artists are well-versed in creating stunning looks for everyone in your wedding party. Rest assured, each member of your entourage will exude grace and elegance, enhancing the beauty of your entire celebration.
The Bridal Makeup Trial - Your Confidence Booster:
One of the most exciting aspects of working with a professional makeup artist is the bridal makeup trial. This pre-wedding experience allows you to try out different makeup looks, experiment with various styles, and collaborate with the artist to find the perfect balance between your vision and their expertise. The trial is an opportunity to see how different makeup techniques complement your features, ensuring that you feel confident and beautiful on your wedding day.
The Art of Hair Styling - A Harmonious Blend:
In addition to makeup, hair styling plays a crucial role in completing your bridal look. Our makeup artists are well-versed in creating elegant hairstyles that perfectly complement your makeup and overall bridal style. Whether you dream of classic updos, romantic curls, or bohemian braids, our team can transform your hair into a work of art that adds a touch of enchantment to your special day.
Your Beauty, Our Priority - An Unforgettable Experience:
Your satisfaction and happiness are at the heart of everything we do. We take great pride in helping you achieve the look of your dreams, and our makeup professionals go the extra mile to ensure you are overjoyed with the results. We believe that when you feel beautiful, your confidence soars, and that radiance shines through every photograph and cherished memory.
Unleash Your Inner Beauty - Personalized Makeup Tutorials:
For those brides who desire to master a makeup look of their own, we offer personalized makeup tutorials. Our makeup experts are eager to share their knowledge and techniques, empowering you to create a stunning look that represents your unique style. With step-by-step guidance and pro tips, we'll ensure you're equipped with the skills and confidence to look breathtakingly beautiful on your special day and beyond.